By Michelle Fach

There is a somewhat romanticized ideal surrounding the great American road trip. For good reason, considering the many sights to see driving from state to state, and the draw of the open road. But more than most trips, this style of travel takes an awful lot of planning. It takes much longer to drive somewhere than to fly, and there are additional costs, needs and concerns to take into account.
For a smooth trip with nothing but great memories, you should have as many tools to help you out as possible. These are five fantastic iPhone apps that you must download before you drive off into the sunset.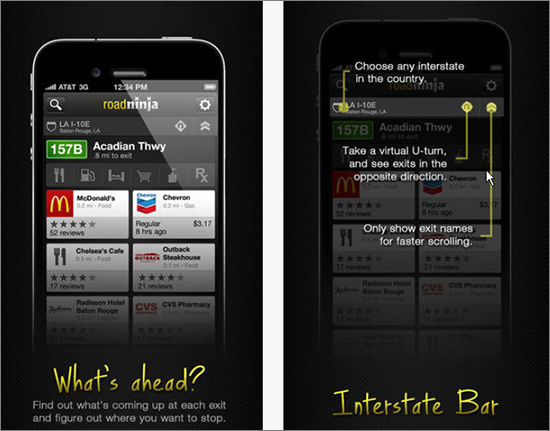 Staying aware of roadside services enhances travel planning success
This app was voted one of the ten best apps for "traveling like a local" by Forbes, and the moment you get it you will agree. Find out what is coming up at each new exit, find out about local businesses and holes in the wall, compare gas prices at different nearby stations and a lot more. You can't find other apps more helpful than this one, and it is incredibly popular with people w ho do a lot of driving. Best of all, it is totally free.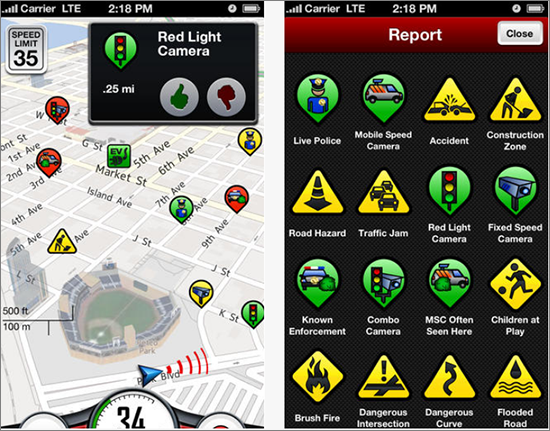 Speed traps cost Americans millions of dollars each year
Speed traps...every city has them, and they are easy to fall into if you have never been somewhere before. This app will track them for you, along with other road hazards and give a constantly updated traffic report. Cut down your driving time and reduce the risk of tickets, accidents and annoyances with this fantastic (free) app. Oh, and it will tell you where te speed camera are, too.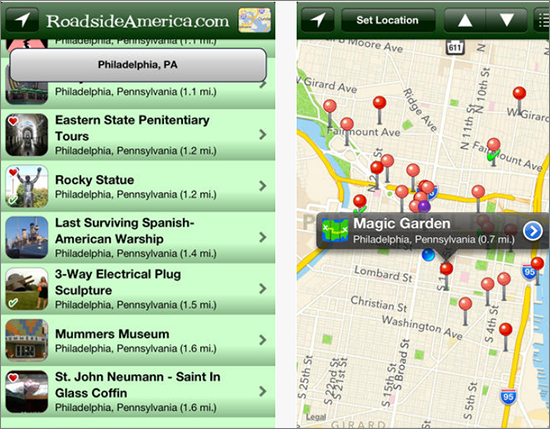 Not all tourist attractions are listed in a single print travel guide
This one is directed at a niche audience, but it still deserves to be on the list. If you are a fan of strange and quirky off road attractions, you can find them as you go along using this incredible app by the popular website. The price difference has to do with which one you buy. There is a $2.99 charge per region, so you can buy one for the area you will be in. Or it is $5.99 for all areas within the US and Canada. It is worth it to buy the full version, trust me.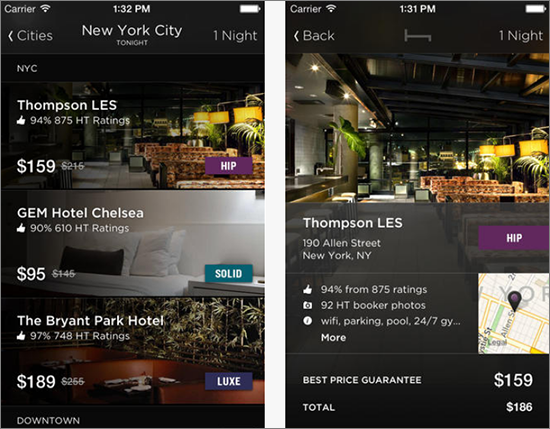 Comparing hotels helps save money on travel expenses
Get the cheapest rates on hotels possible, including discount rates for multiple nights. That is pretty much it; you search, you choose, you book. They have 24-hour
customer service
available, and you can book in advance or on the same night. It is probably the best hotel app on the market.
Free WiFi allows Internet access on the road
Have you ever been on your way through a city and just wanted to stop somewhere with a WiFi connection for awhile? We have all been there, and this will quickly find the nearest locations with a signal for you to use for free. It includes businesses, and even public areas like parks.
Do you have an app that would be perfect for a road trip? Let us know in the comments.
About the author
: Michelle Fach is the avid traveler and social media enthusiast writing for
Dobovo
, the free travel web app.
* Images: Author owned and licensed